Consultancoaching
by Dinakar Murthy Krishna
Personally I developed clarity on my mission of "Creating world class companies" and my vision to "Create more than 100 exceptional leaders". Learning a bit about the functioning of our brain, mainly by reading books on neuroscience, I conceptualized the path of my mission to realize my vision. Consultancoaching is what I evolved combining the necessary expertise for consultancy and necessary ability to catalyze thinking for coaching.
I have depicted the various methods of Learning and Development in the following pictorial to explain what Consultancoaching is all about.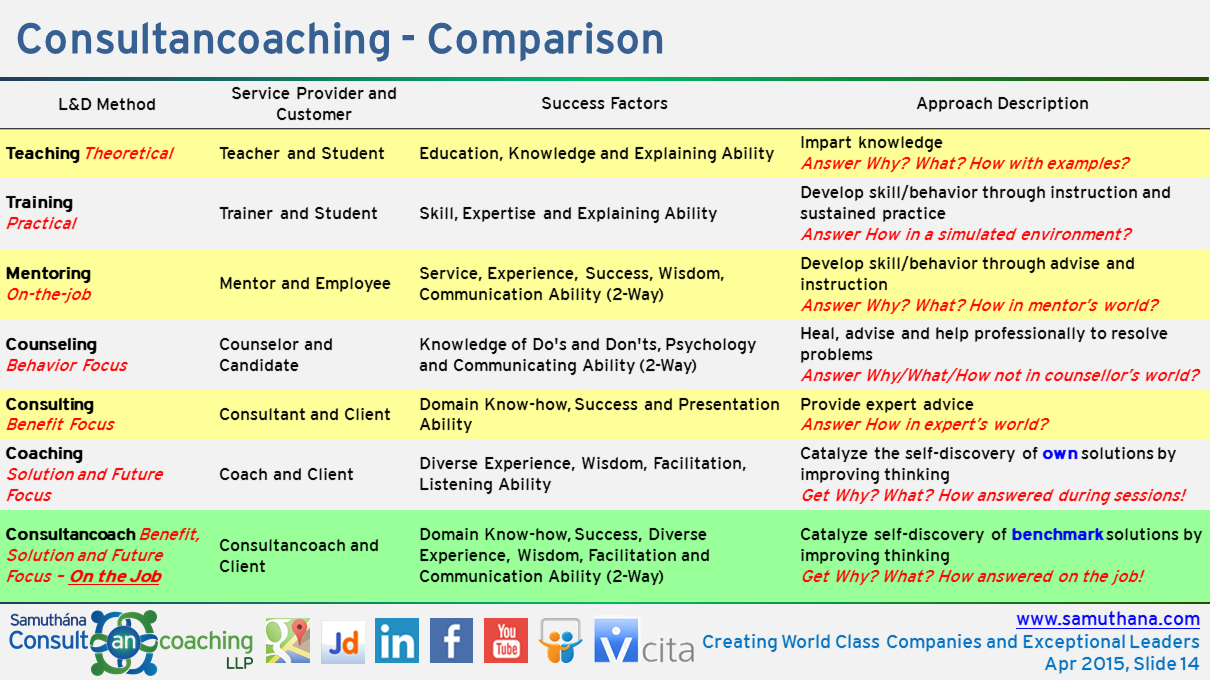 The following pictorial depicts the process of Consultancoaching.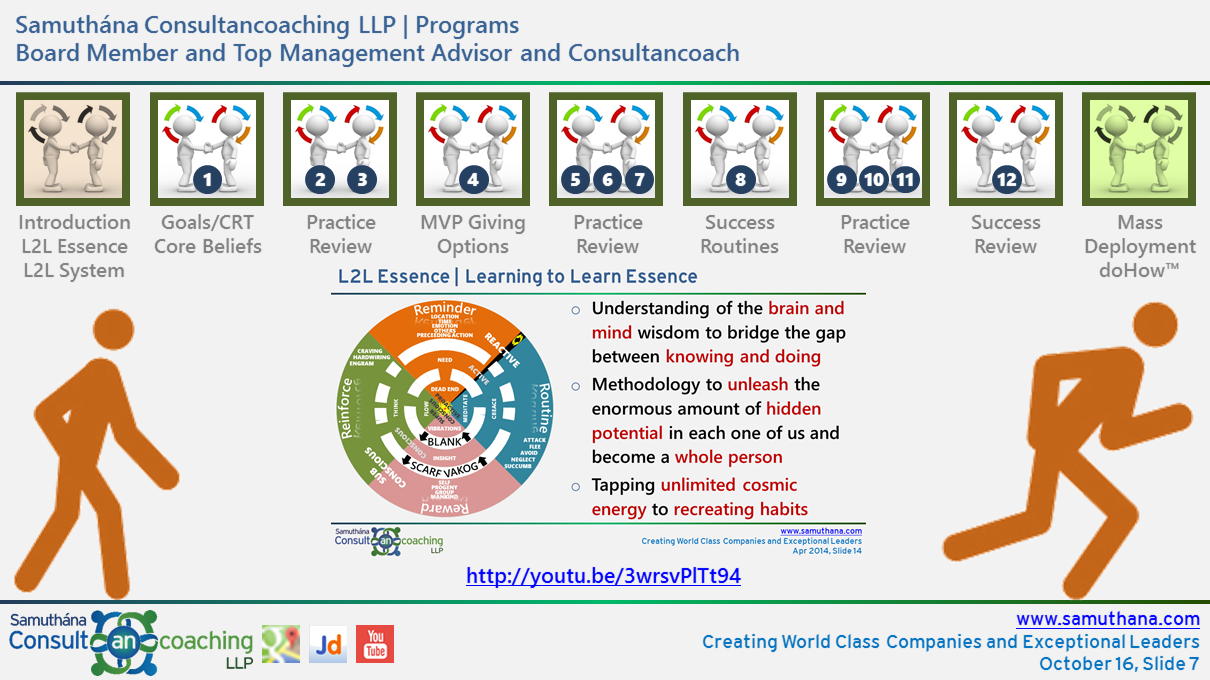 You can anytime check out our doHow™ APP for a self assessment.